Within the DataShare client portal, expand "Reporting Packs" and click on "Generate Working Papers"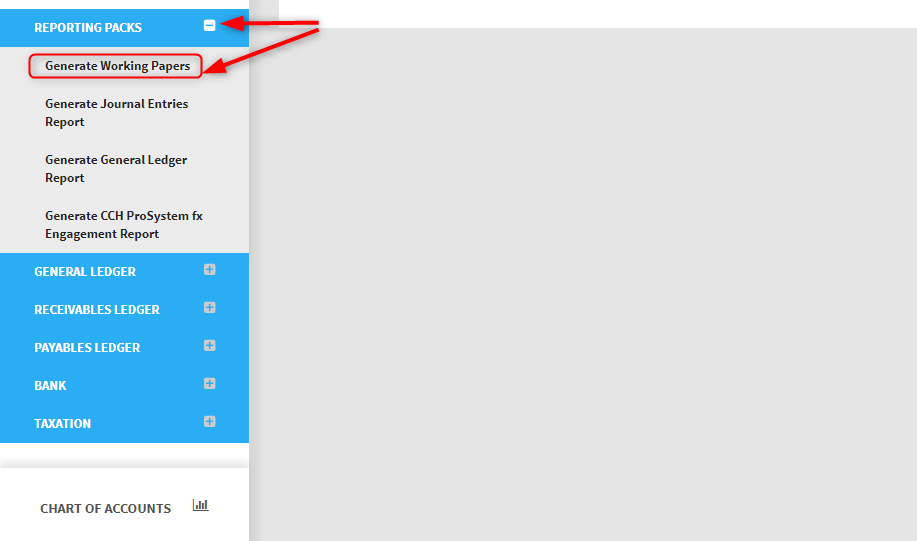 To generate the working papers, select the period that you would like to view and click on "Generate".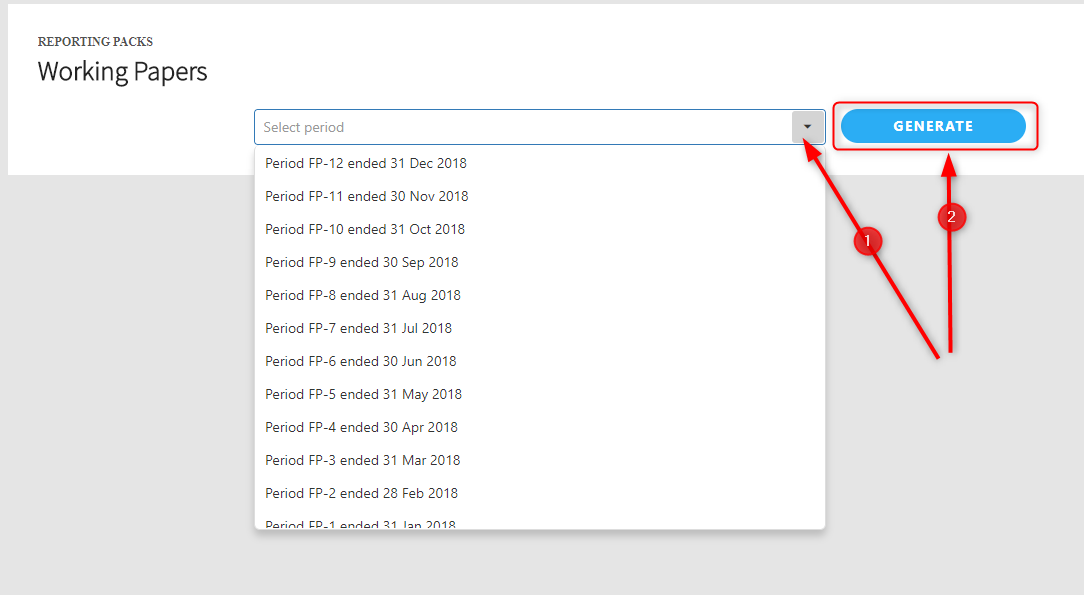 The generated working papers' files will then be downloaded to your computer in a .zip file format and stored within your internet browsers default location for downloaded files. 
The following working papers will be included within the zip file. 

After you have generated the Working Papers and saved the zip file, you can work through the excel spreadsheets to conduct the engagement.
Alternatively you can conduct the engagement by using the online reports viewer first and then generate the Working Papers.