Checking your Permission in Sage 50 Canada
For Validis Connect to be able to connect to your Sage 50 Canada (Simply) datasets, the User Name entered into Validis Connect must have at least Read Only Third Party access to your Sage 50 Canada (Simply) Accounting Package. If you are logging in as "sysadmin" then you already have this access.
If you wish to check what permission you currently have; log in to Sage 50 Canada (Simply) with a user that has administrator rights;
Go to Setup Menu, and click the Set Up Users & Roles option.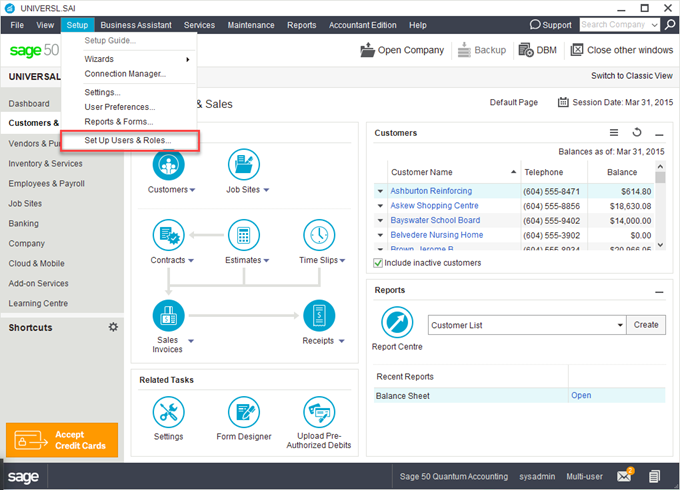 Enter your Sysadmin password.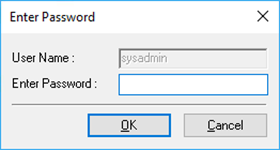 Select the user that you want to review or change from the list and click Modify User.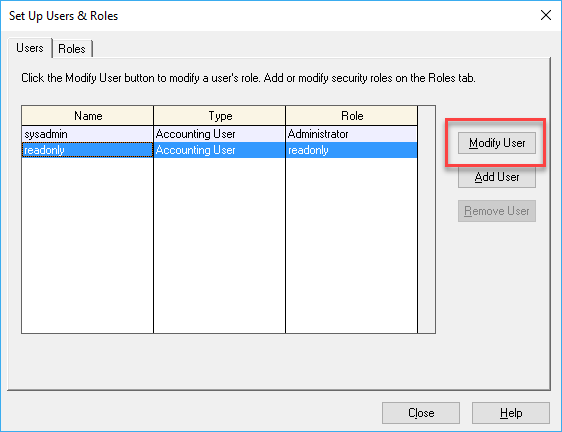 Ensure Rights With Third-Party Products is set to read-only access or higher.
Ensure the Rights for all sections are set to allow at least view or look-up as shown below. This is the minimum access required for Validis Connect to work correctly.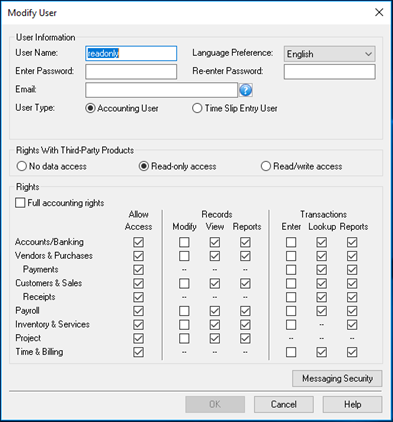 If you have made any changes click OK to ensure the changes are saved.