As the customer financials are quickly created for you within DataShare, you are able to pull financial information easily to assist with asset-based lending (ABL). 
To find the most recent balances for ABL calculations, expand the "General Ledger" tab found on the left hand side of the DataShare client portal. Then click on "Balance Sheet (detailed)" to see the most recent activity with the customer. (Note: DataShare will display the data as of the date of upload. For example, if your customer uploaded data on March 15th, the Year ended Dec 2018 balance column would show the balance as of March 15, 2018).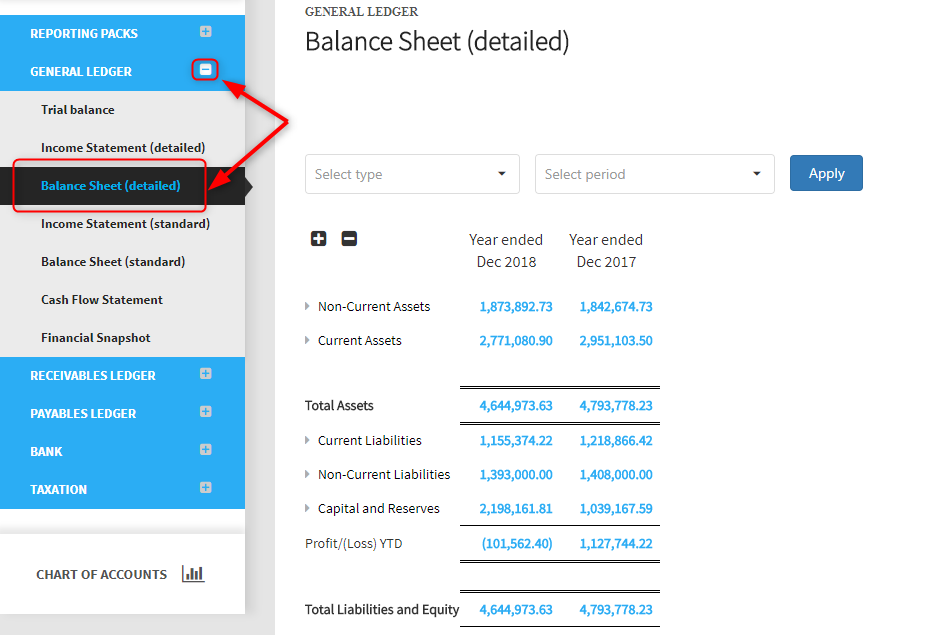 Click the "+" sign at the top of the Balance Sheet to expand to a detailed version of assets, liabilities and equity.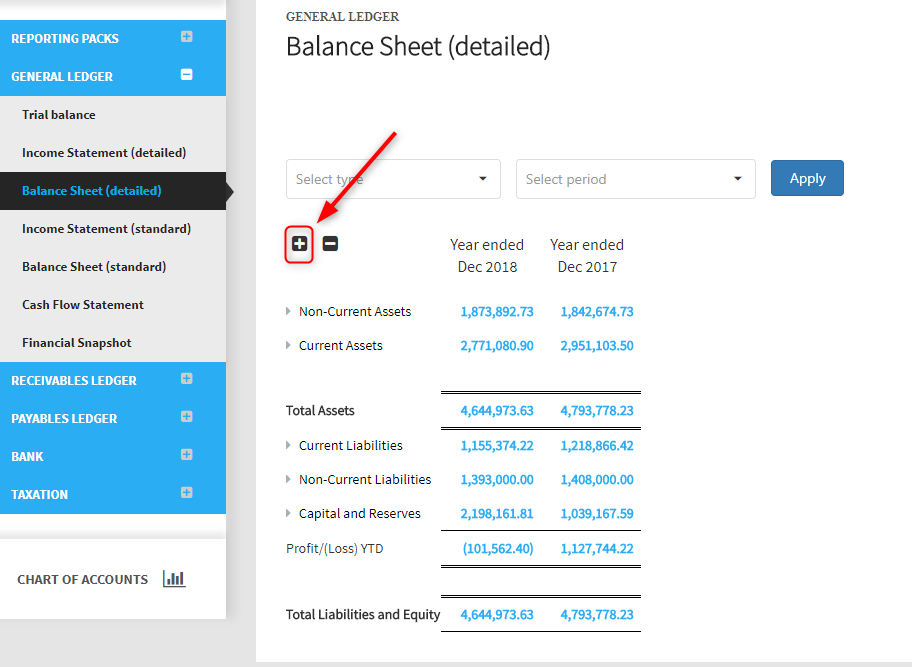 The default mode of DataShare is to show the most current information plus one additional year. However, since DataShare has all historical data you can add additional periods to review. Click on the "Select Type" to choose from Year, Year to Date or Period (monthly) basis. Then you can click on "Select period" to choose the additional accounting data you would like to view.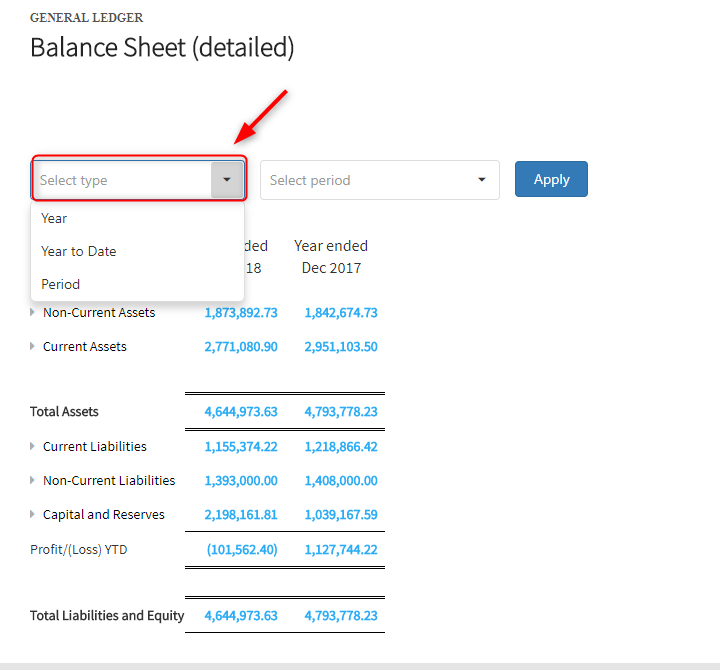 After you have determined how much financial data you would need for your ABL calculation, you can scroll through the balance sheet to find the applicable accounts. For example,  for this company we could choose accounts receivable, inventory, marketable securities, equipment and buildings. (Note: the screenshot is showing the current balance and the balance of the previous two years)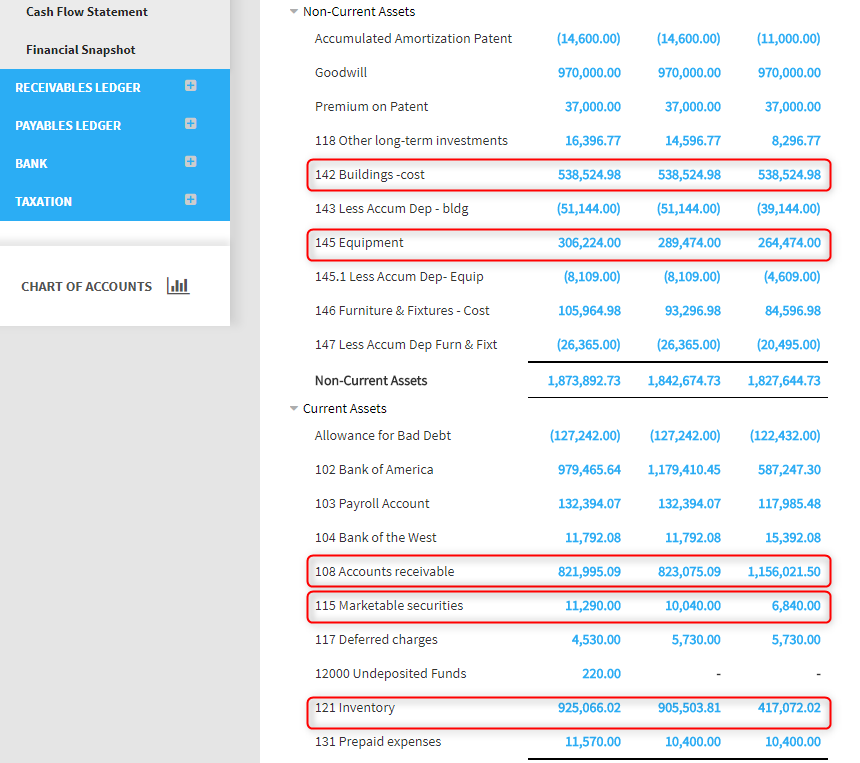 DataShare can also assess the quality of the assets being used in the ABL base calculation. For accounts receivable, we can determine the quality of the outstanding A/R by examining an aging schedule that DataShare creates by interrogating the customers accounting records. 
To access this report, expand the "Receivables Ledger" tab on the left hand side of your client's DataShare portal. Click on "Aged Receivables". After the report is launched, choose the date you wish to review.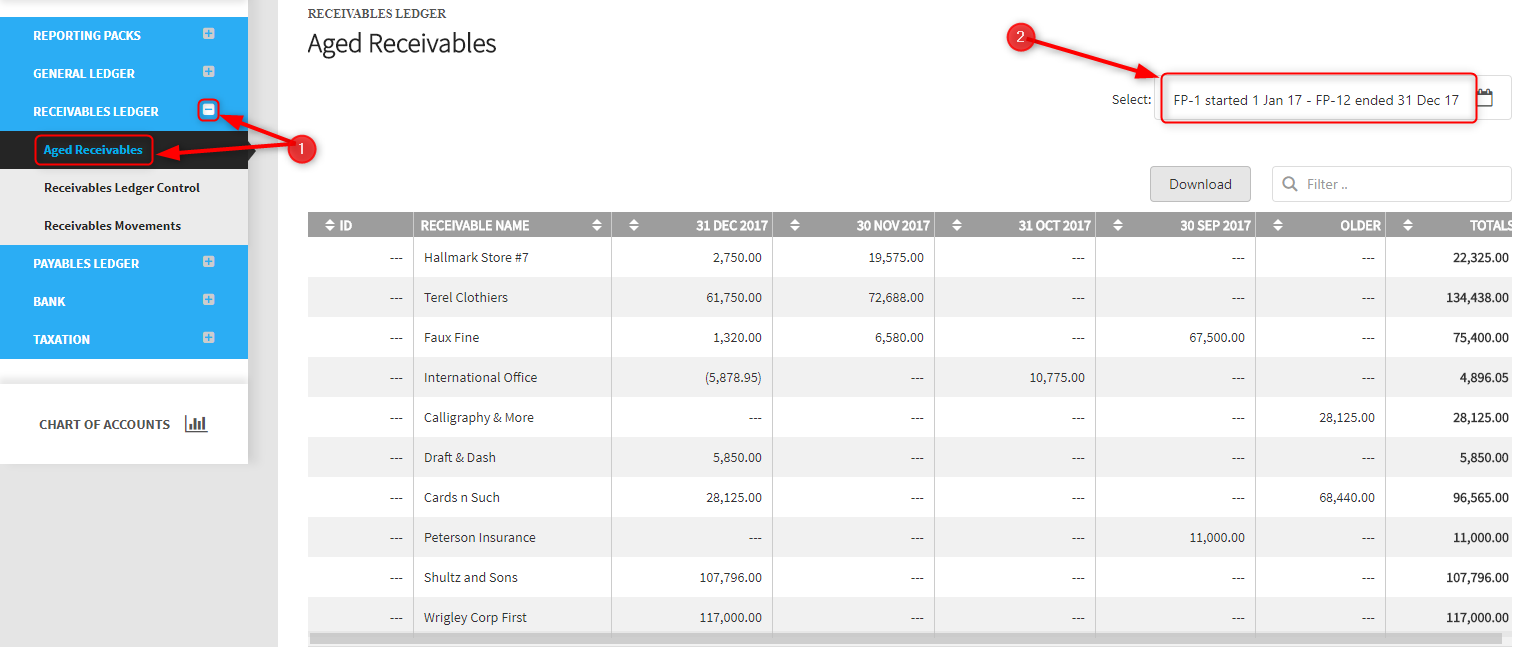 The Aged Receivables report will break down total A/R into past due buckets. For example in this screenshot, of the $823,075 of A/R outstanding - $381,426 of the A/R are current and $78,500 of the A/R are 90 days past due.  
You can also click on "Download" to export the data into Excel.