Creating the SME Contact
Validis has the ability for users to add more than one SME contact to an Engagement.
To add an additional user to an Engagement, a user with the 'Relationship Manager' profile and above will need to first create a new SME Contact user and then add the new user to the Engagement using the 'Edit' option.
To add a new SME Contact go to Settings.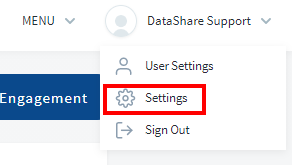 When in Settings, click on Manage Users then click on New User.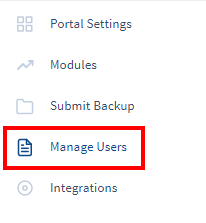 This will show a form that when completed will send an invitation out to the new user.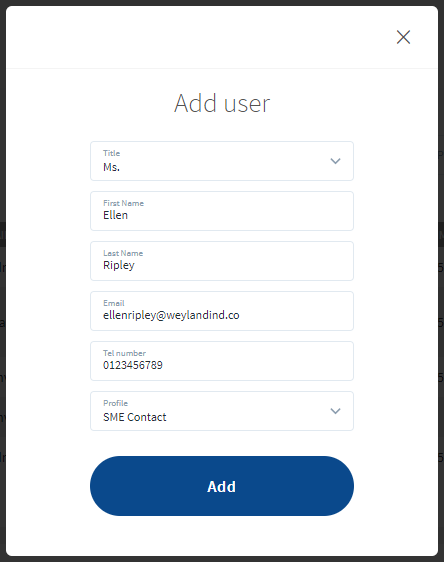 Assigning the SME Contact to the Engagement
Navigate back to the Engagements page where you will add the additional user by clicking the ellipses button next to the engagement you want them added to and select Edit Engagement.
On the Edit Engagement screen, click the + Add contact person button under the Contact Person field which will allow you to search and add the SME Contact user you created in the steps above. Click Save to save the changes to the Engagement.