If for any reason you are prompted to upload your backup file, below is the expected type of file and the instructions on how to retrieve it.
For Version 16 -
Open Sage Desktop and go to Common Tasks > Tools > File Tools.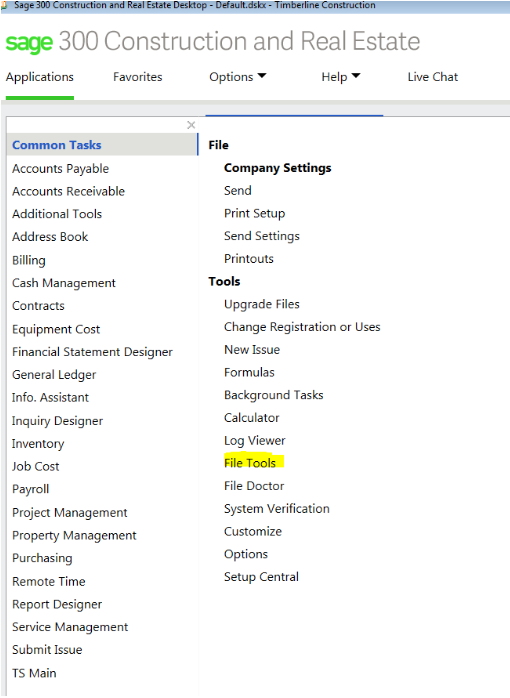 Select Backup and then click Next at the bottom of the window.
Select Add Folder and locate the company folder you wish to backup. Once the folder is selected press Next to continue.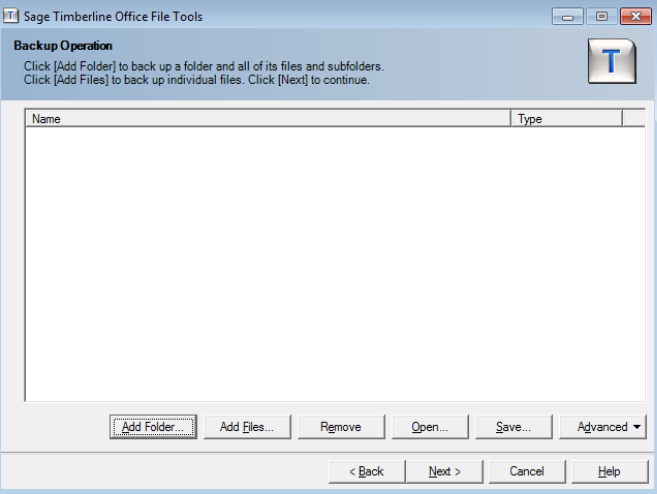 Select a destination folder (where you would like the backup saved) and enter an archive name and continue by selecting Next.
Select Next on the validation screen and then select Next on the verify files screen. Again select Next on the execution screen and then select Finish.
The backup file will then be saved at the location previously determined.
Once your backup is created for all versions please reference Submitting a Backup File for instructions on submitting your backup in the Validis system.