If universal connector fails to upload you may need to send the reports as a backup to support for them in investigate the issue.
To submit a backup click Portal at the top right of your screen and then select Submit Backup.
Before submitting the backup file, make sure that the file size does not exceed the file size limit of 1.5GB. If the backup file is over the 1.5GB limit, compress the file and submit the compressed file.
Click here for more information on how to Compressing Your Backup File.
Select the engagement and the accounting package.
Click on Choose Detailed Aged Receivables and Detailed Aged Payables so select the two excel reports you with to upload.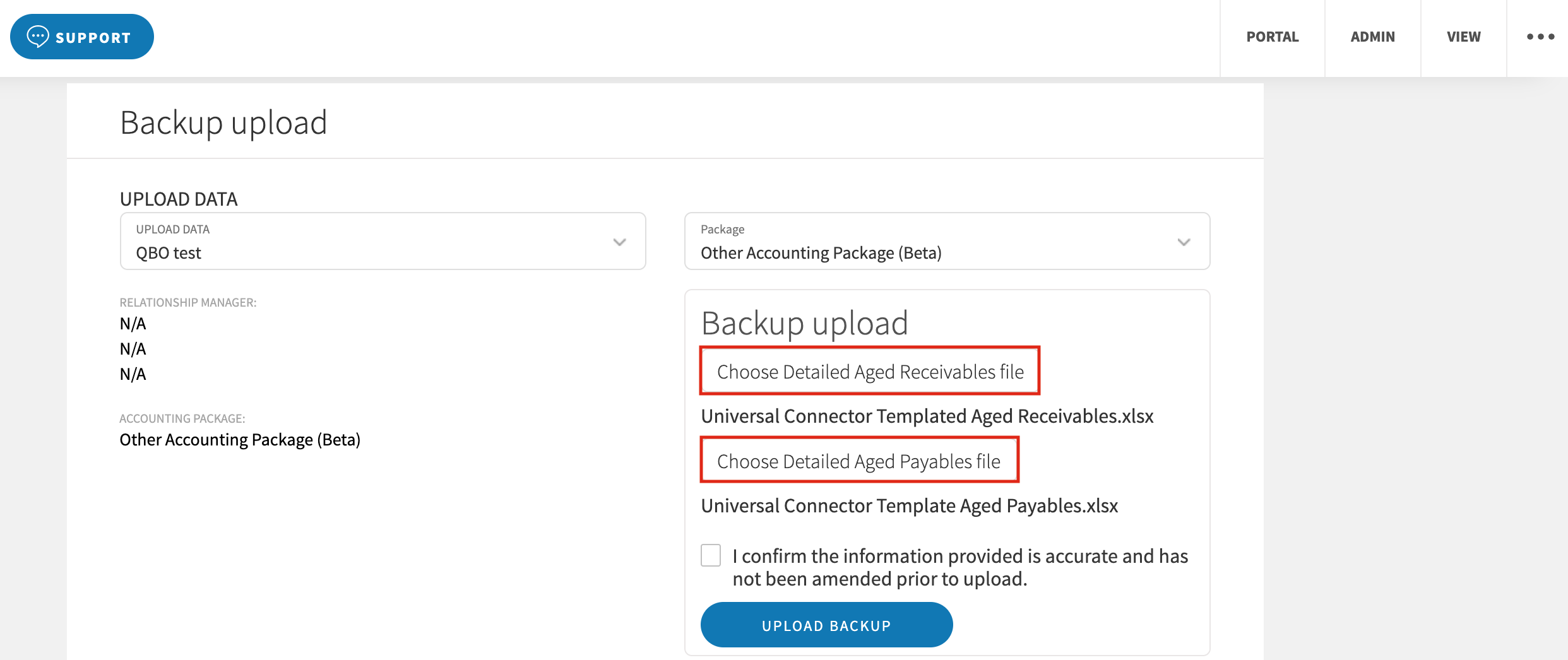 Once you have selected the Payables and receivables you must tick the box to confirm that the information provided is accurate, then click 'upload backup'.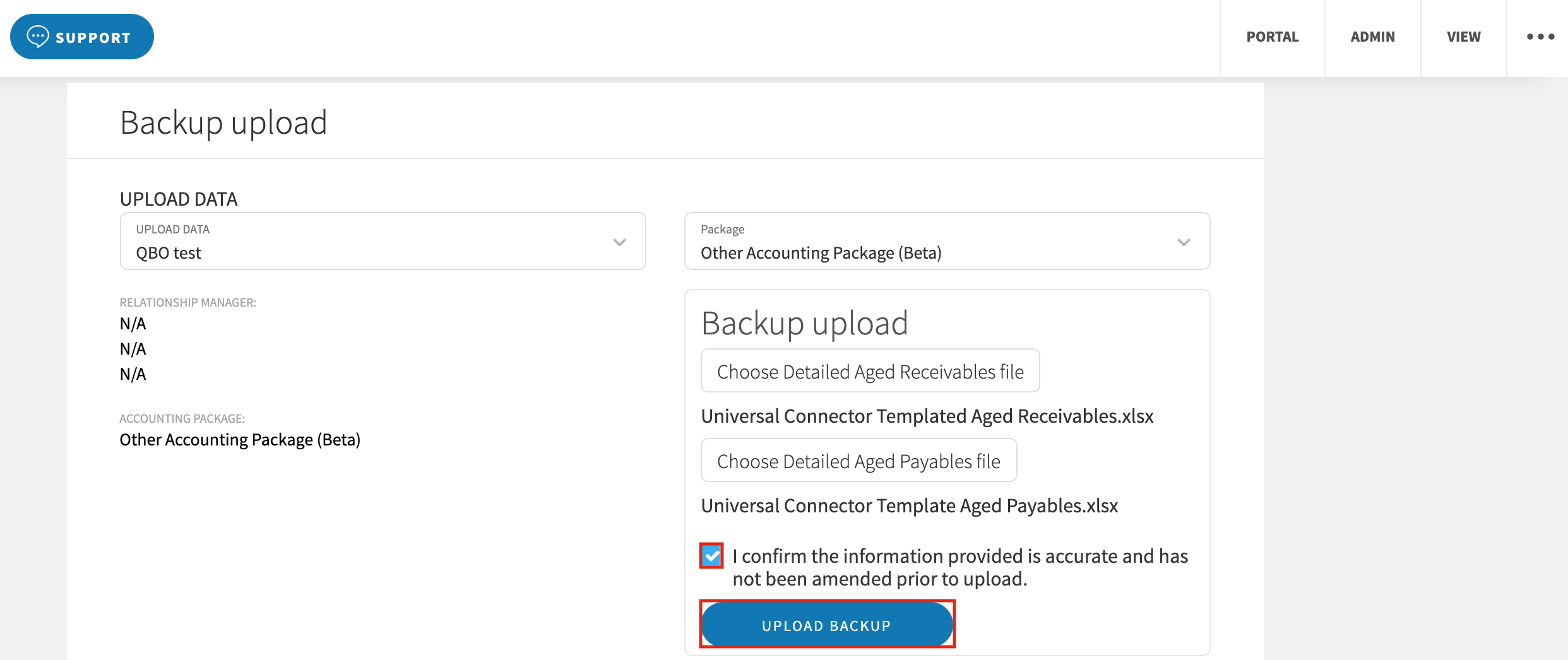 Once uploaded successfully the file will be scanned for viruses and you will receive an email letting you know that the submission was successful.
In the event that the virus scan fails you will receive an email notification with instructions on how to proceed.