Adding Additional SME Contacts
SME contacts have the capability to add additional SME contacts to their engagements. Once the additional contact has been added, they will also have access to upload data to that engagement.
To add additional SME contacts, click the Actions button and then select Manage SME Contacts.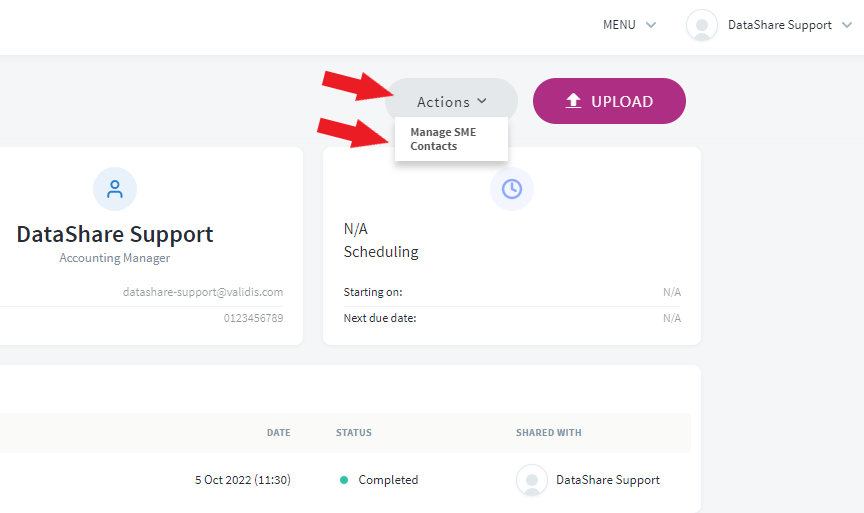 Use the search box to find existing SME contacts, or click on the '+' button to add a new SME contact.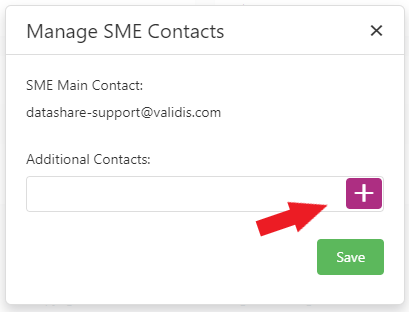 Once the new SME contacts user details are completed, click the Add SME Contact button to create the new user and send an invitation email out to the email address entered in the form.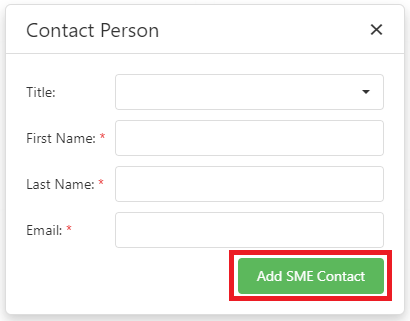 Emails sent to SME Contacts added to existing Engagements
When one or more user(s) are added to an existing engagement, they will receive email notifications from the following templates:
SME user added to a new engagement: Body
SME user added to a new engagement: Subject
In the case where you are adding a new user, they will also receive invitation emails.