Before attempting to upload your accounts using Universal Connector, please ensure the following:
You have exported the most recent month for your Sales Ledger and your Purchase Ledger from your accounting package.
You can upload these extracts directly to Validis if the exports have these mandatory columns at a minimum:

Mandatory Column Name
Description
Contact
The debtor or creditors company name.
Invoice Date
The date the invoice was posted in the accounting package.
(This column may only contain letters and number)
Total

The amount of the credit note or invoice in the native accounting package currency.
(This column may only contain numbers)


If there is a sum total of all transactions at the bottom of the report/column it must be deleted

Invoice Reference
The correlating identification number or code of the invoice.

The exported Sales Ledger and Purchase Ledger data must each be in Excel format without gaps in rows or merged cells
If your package is not available from the list you will need to use the Universal Connector Template.
For a guide on using the template please click here
Accessing Universal Connector
To begin the upload process using Universal Connector you need to be logged in to the Validis portal.
From within the Validis portal choose the Engagement for which you wish to upload data.

Select Collateral as the scope: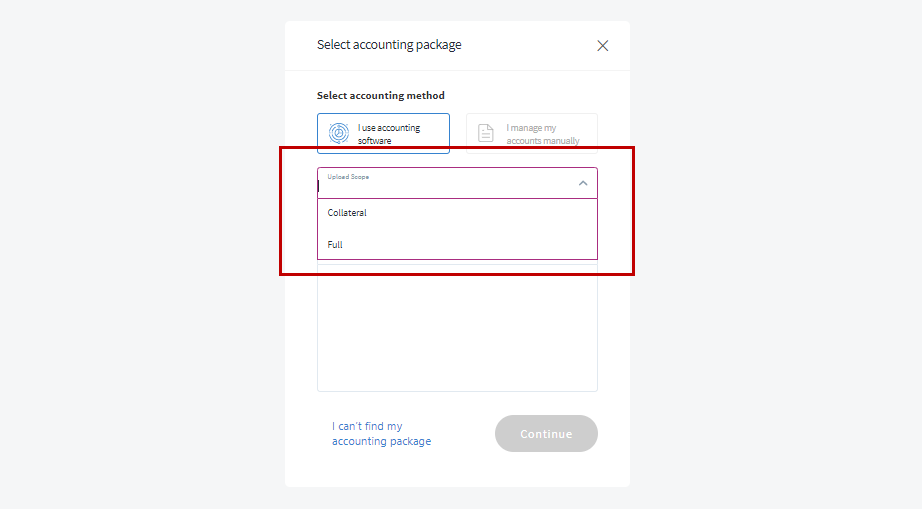 Please select
"Other Accounting System"
and click "Upload Data" to access Universal Connector.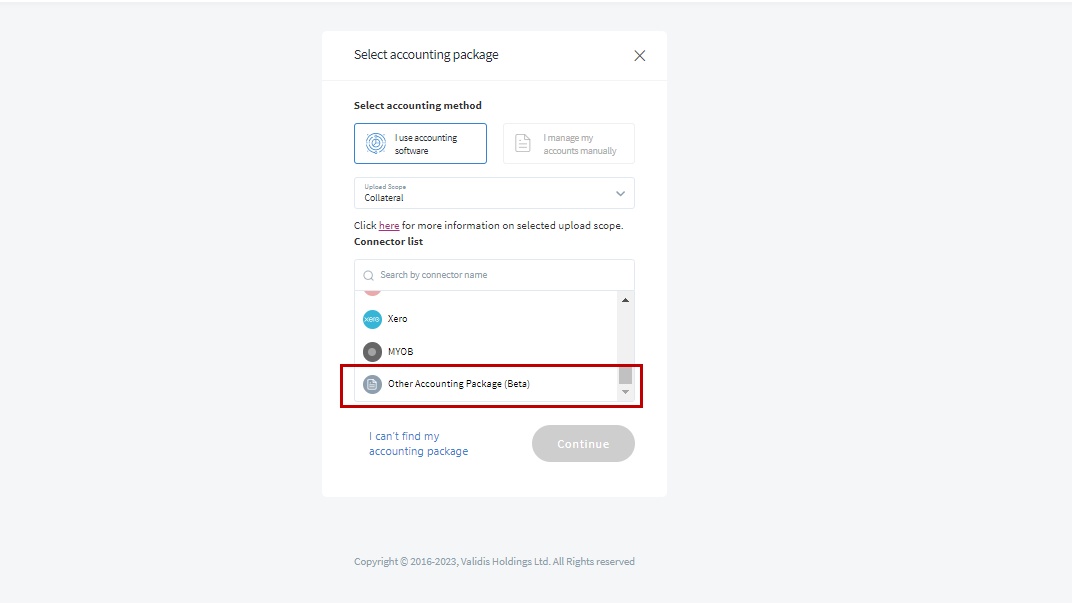 Uploading your accounts with Universal Connector
Within Universal Connector, you can select one of the "known" accounting packages, or select "Other Package" in the drop-down list.
Enter the name of your accounting package in the text field below, and select the base currency of your accounting package.
If you are trading in multicurrency be sure to select YES on the dropdown. (e.g. You have customer invoices, recorded in your accounting system, in more than one currency).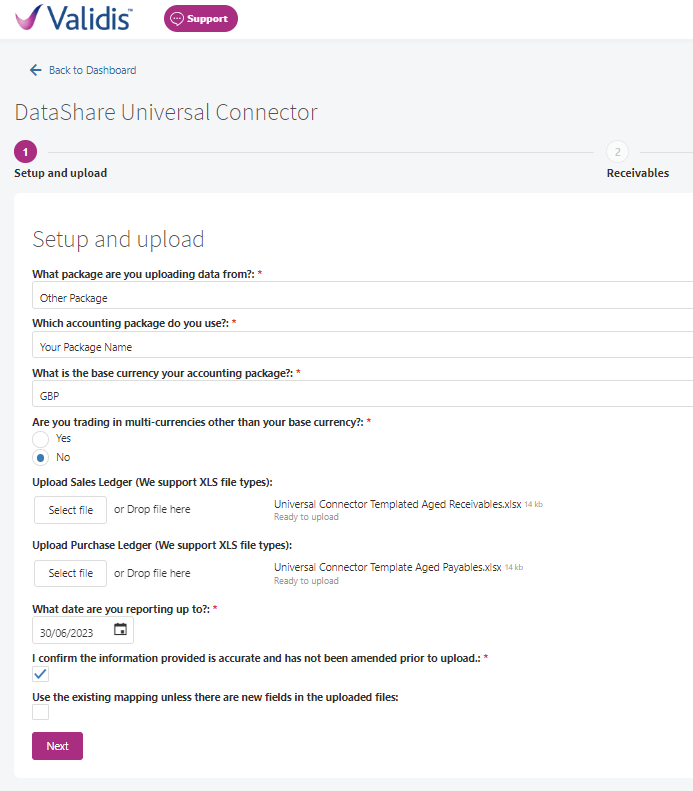 You will only need to select the files to upload. To do so, follow the below steps:
For Upload Sales Ledger Click "Select file" and browse your computer to select your sales ledger Excel report.
For Sale Purchase Ledger Click "Select file" and browse your computer to select your purchase ledger Excel Report.
Enter the date you are reporting up to
Check the box to confirm the accuracy of your data
Click Next
Linking your Excel reports fields to Validis values
After your files were processed you have the opportunity to see how your data was mapped and supplement or correct it. Complete Mapping for the Sales / Receivables Ledger, click Next and do the same for the Purchase / Payables Ledger.
Click here for the Validis Values definitions.
Receivables: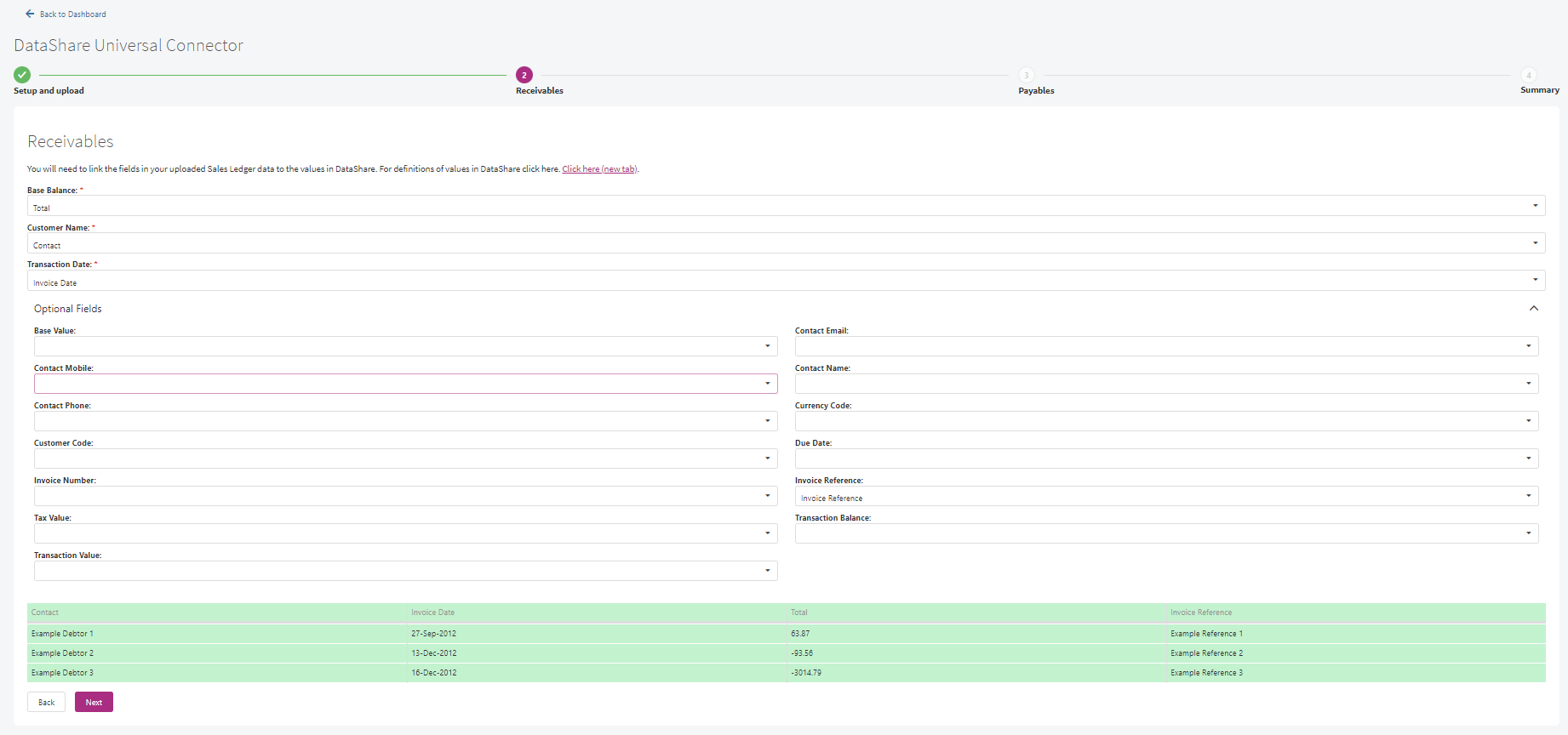 Payables: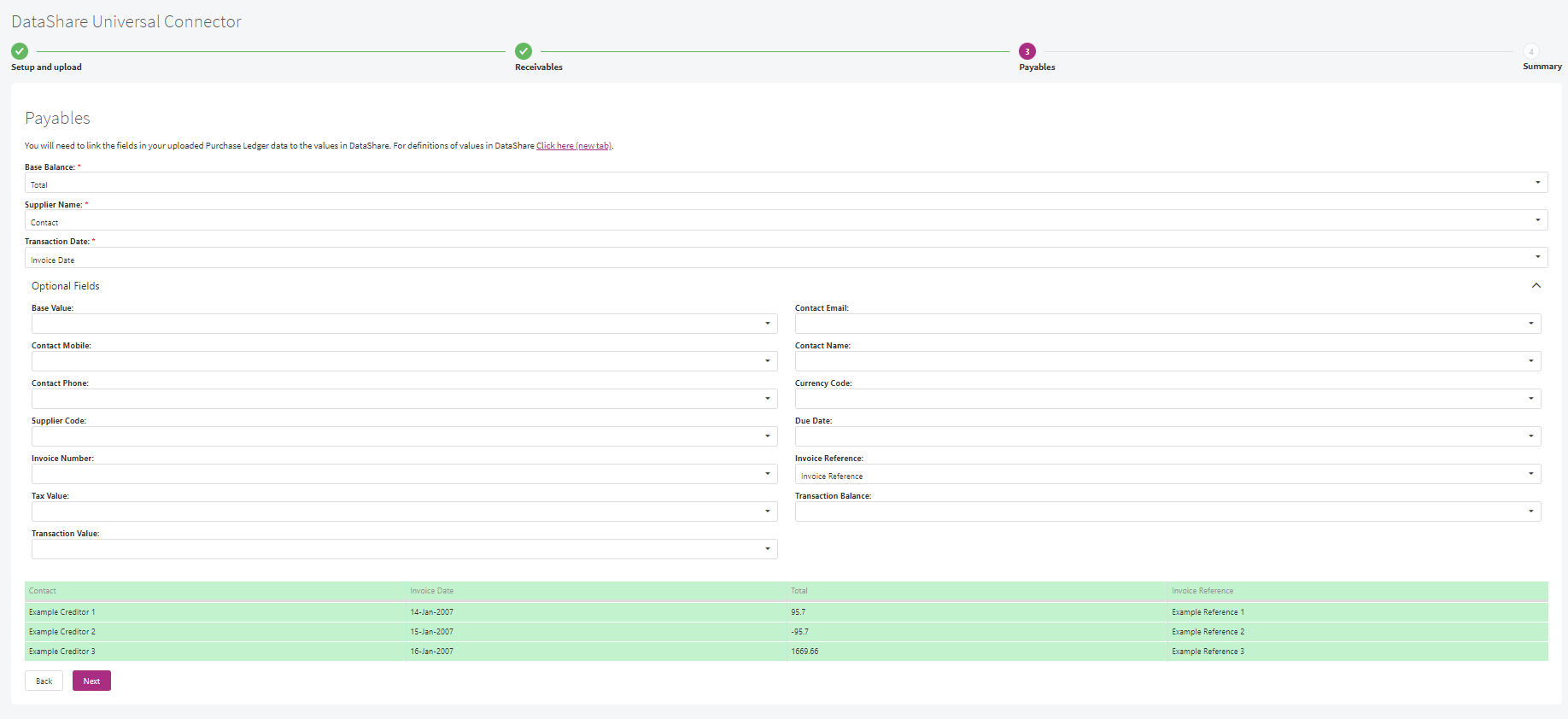 Once you have done this for Sales and Purchase Ledgers, you will see a Summary of the data you will be submitting. You can amend each of the previous steps ahead of submission.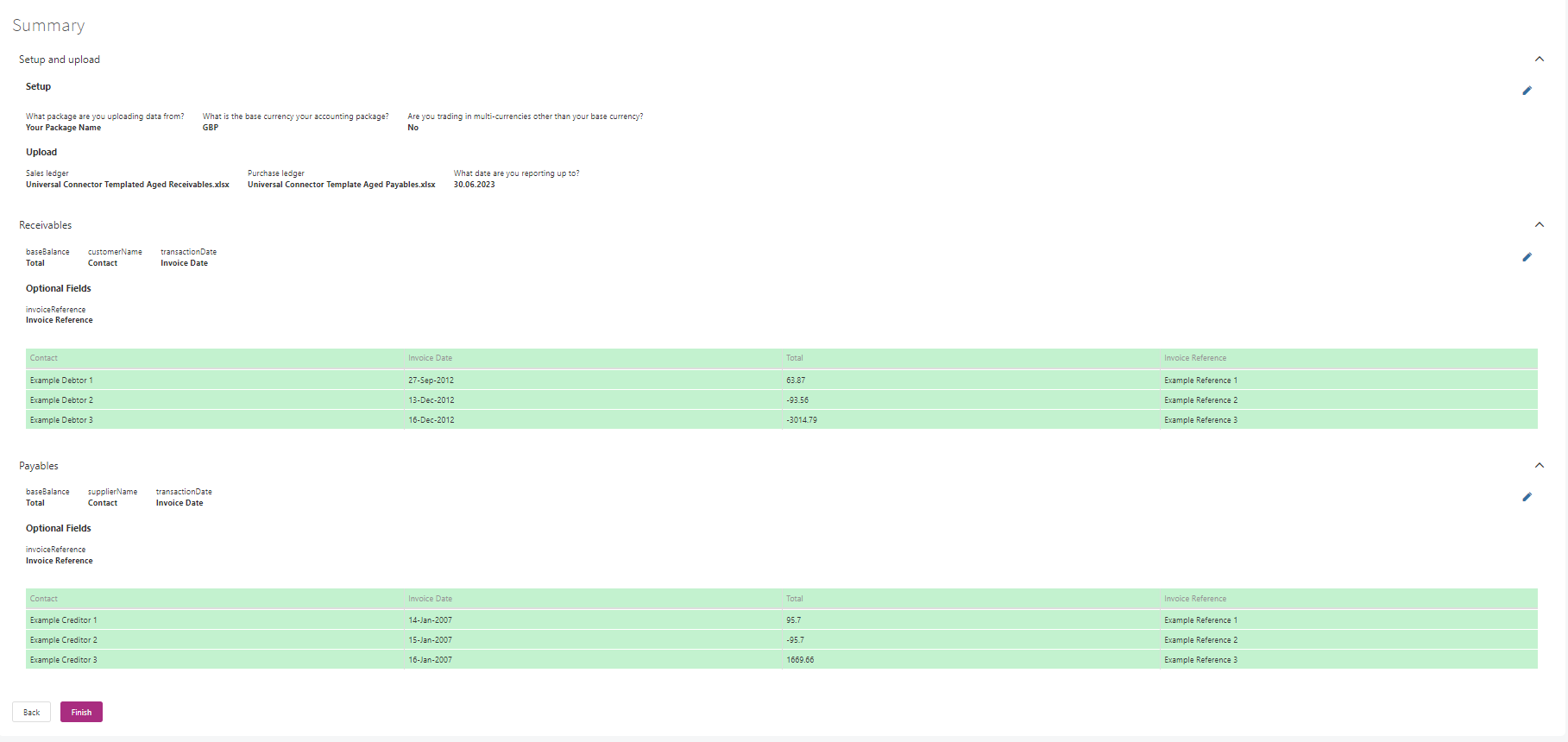 Once complete you can click "Finish" to submit your data!