Deleting a User
To delete a user first search for them on the 'Manage Users' tab. Once located click on the 3 vertical dots and then select the 'Delete user' option on the right-hand side of the page.

You will be shown a warning asking you to confirm that you wish to delete this user, to continue click on 'Confirm', otherwise select 'Cancel'.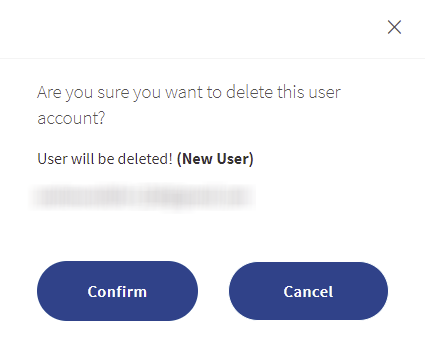 Please Note: Users are only able to delete other Users with a 'Profile' with fewer permissions than themselves.
To delete a user with the same profile as yourself you will first need to 'Edit' the profile and change the user profile type.