As part of your analytical procedures,  you might find it useful to download 3-5 years of financial statements to find any inconsistencies. To do this within DataShare, go to your clients DataShare View and click on either the Income Statement (detailed) or the Balance Sheet (detailed) under the General Ledger heading on the right hand side of your screen.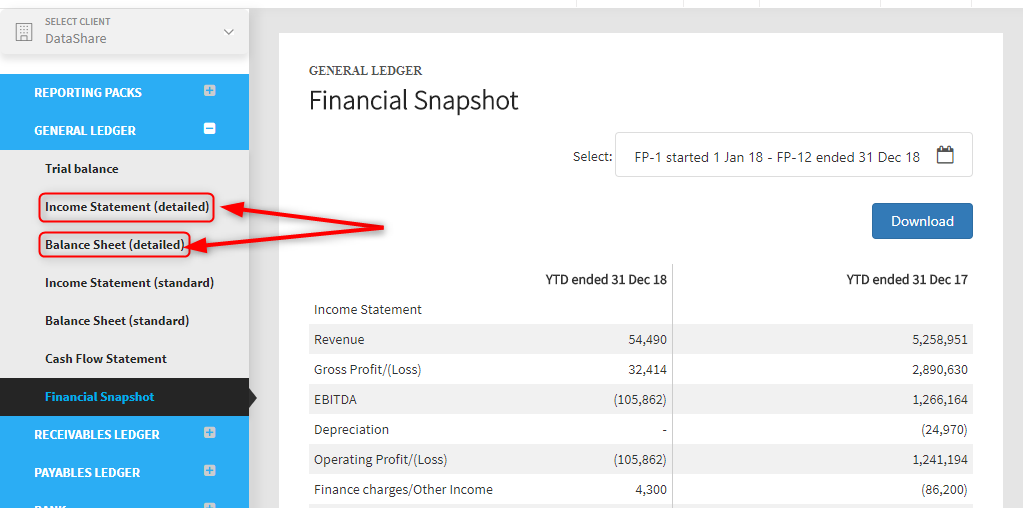 Once selected, you need to decide how many years or quarters worth of data you would like to view. First, click on the "Select Type" tab to choose the data in a years or quarter format. Second, click on "Select Period" to decide the time of the data you would like to compare. Then click "Apply" for the additional years or quarters to show.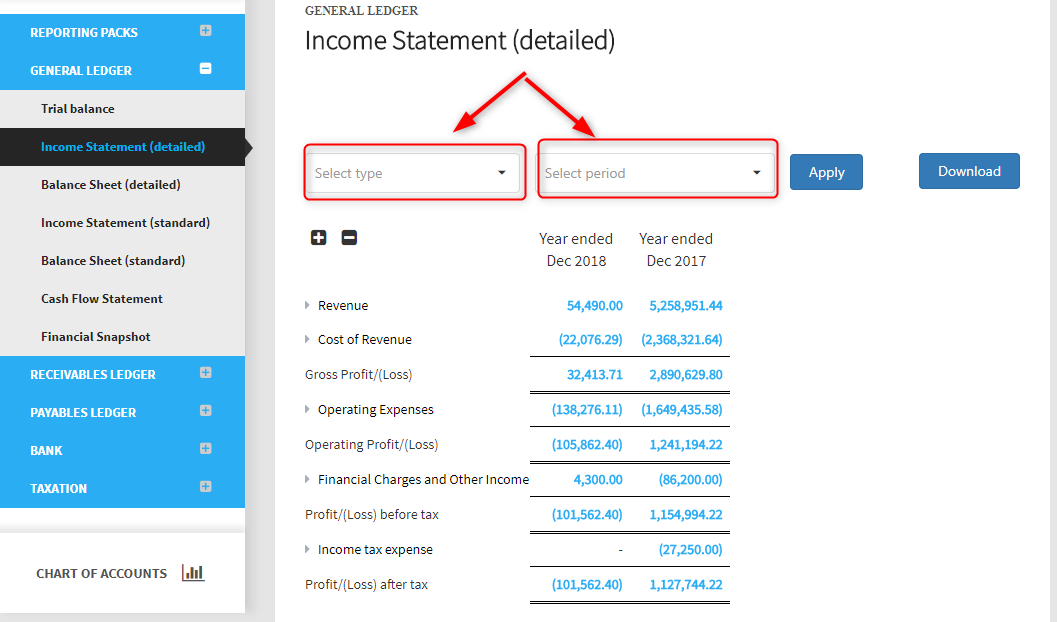 Once you have selected the number of periods you would like to use for your analytic review, select the "+" to expand to see all accounts.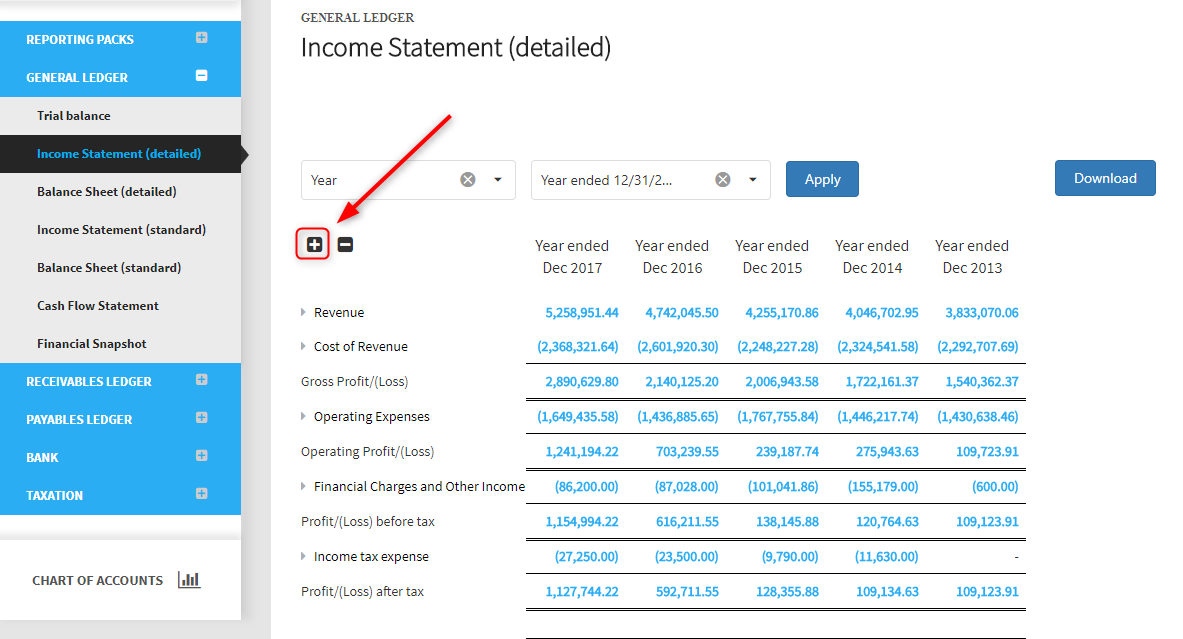 Click on the "Download" button to export the data into Excel to perform your analytics. (Note: once the financial statements are downloaded into Excel, the dollar and % change from year to year will automatically be populated). Within Excel, you can apply a variety of analytic tools to identify trends and inconsistency.