Adding Companies to a Group
The
Groups
step is for creating or amending any groups of debtors that are made up of associated companies.
For example,
Clothing Retailers (England), Clothing Retailers (Wales), and Clothing Retailers (Scotland)
would be classed as
one debtor group,
since they are various locations of the same company called Clothing Retailers.
Please note: Identifying non-funded debtors will be done later in the process on the Notified Debtors step
To create a new Group, click on the + New Group button.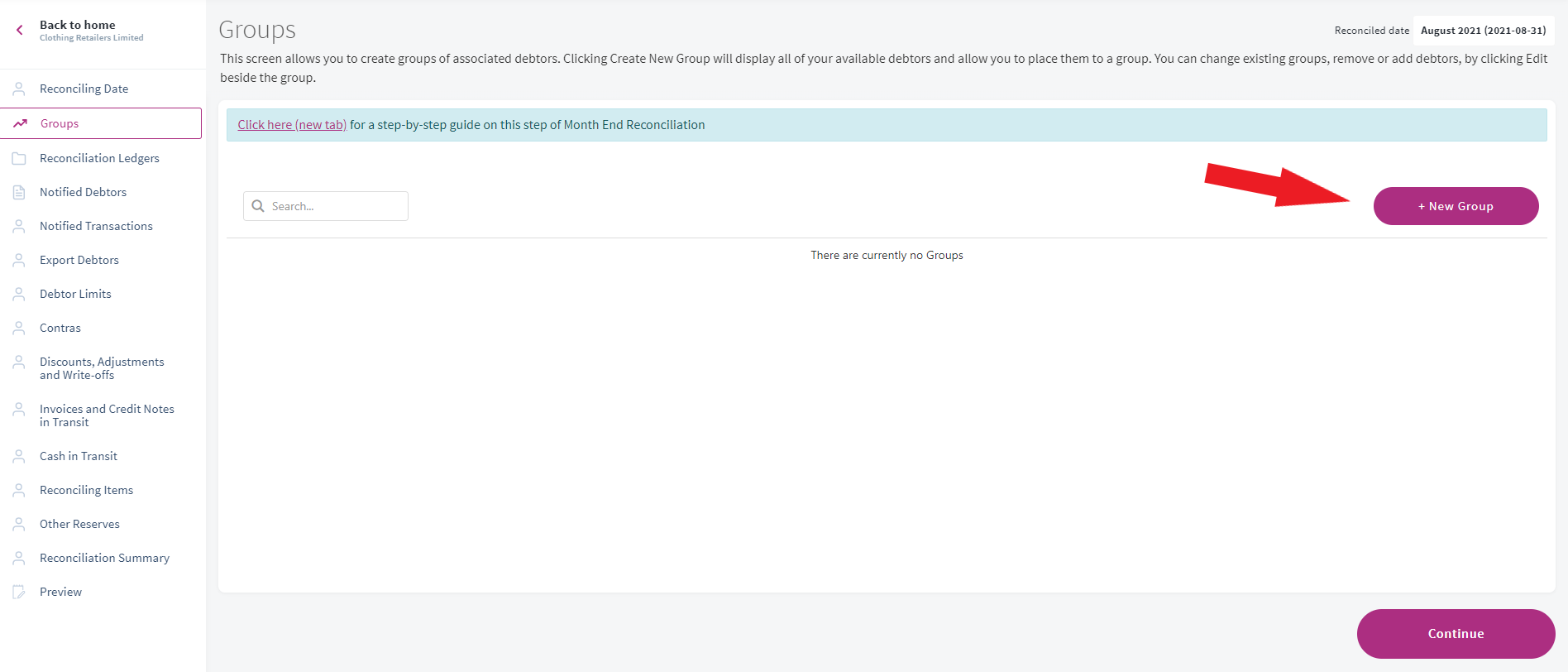 A pop-up window will appear which will allow you to enter the name of the group and select the individual debtors to group together.
Check the box to select the individual debtors. Then type the name into the Group Name box.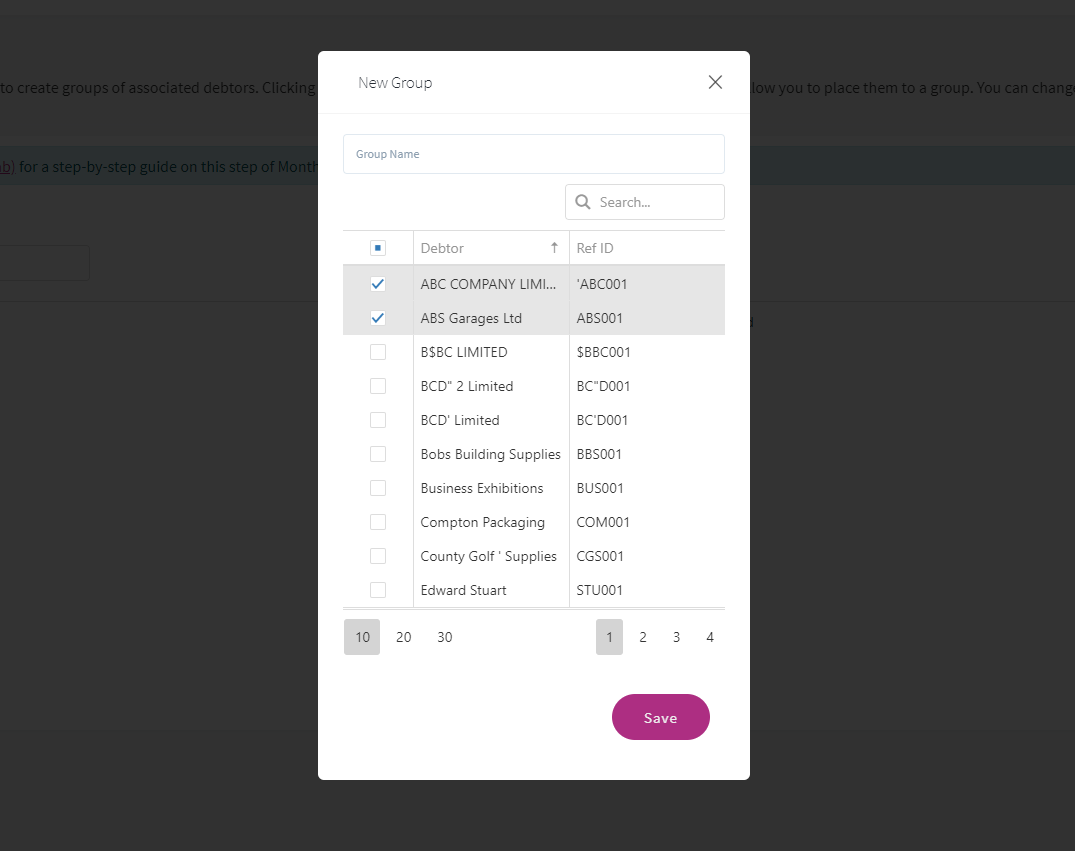 A summary of the group(s) will be displayed. The details can be viewed by selecting
show details.
To edit or delete a group, click the ellipses button on the right side of the created group.

Once all of the groups have been added and any changes (if applicable) have been made,
Click Continue to proceed to the next step.