Reconciliation Ledgers
Any unassigned debtors will appear on the left-hand side. These will need to be assigned to a reconciliation ledger before you can continue.
Please note: If you do not have any reconciliation ledgers present, you will need to contact your Relationship Manager directly before being able to proceed.
To add a debtor to a reconciliation ledger, select the debtor, and press Assign.

After clicking the Assign button, a pop-up window will appear asking you to select a reconciliation ledger from the drop-down menu.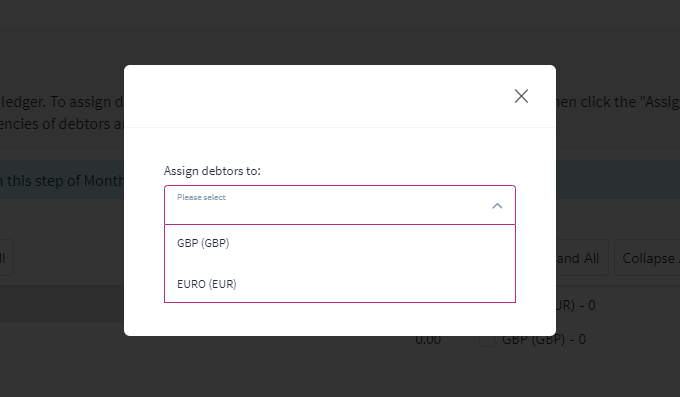 Click the Auto Assign button to automatically assign multiple debtors at once. Debtors will be automatically assigned to a reconciliation based on the following:
Debtors will be auto-assigned based on currency. For example, Debtors containing transactions in USD will be assigned to a USD Reconciliation Ledger
Once all debtors have been assigned, click Save and Continue.