Contras
This step allows you to identify any contras in your ledger. Contras are groups of debtors and creditors that are effectively the same company or part of the same group of companies.
To create a new contra, click + New Contra.

Once you have selected the debtor and any related creditors click Save.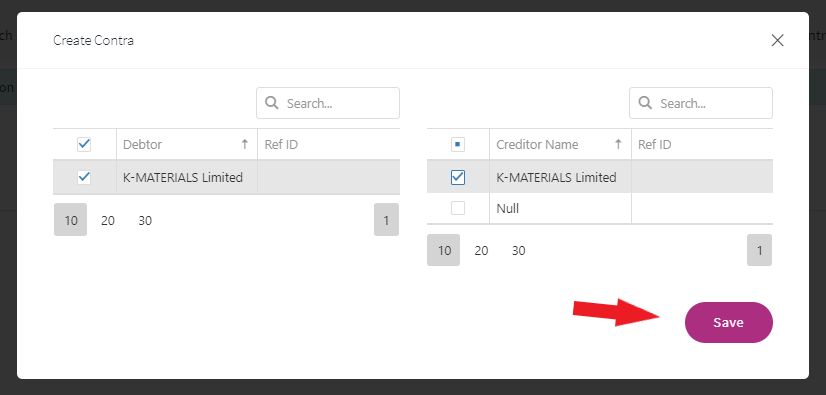 To add or remove a creditor from an existing contra, click the ellipses to display Edit and Delete.
Click Save and Continue to proceed to the next step of the reconciliation.