Cash In Transit
This step allows you to report any cash as In Transit.
To add cash in transit, click + Cash in Transit located on the right of the page.

Report any cash in transit in the Type selection as either:
'Received by Client, not by Bank'
'Received by Bank, not by Client'.
You will need to complete all the details listed below:
The Reconciliation Ledger that the cash relates to
The Debtor this relates to (if multiple debtors select Other)
The Amount in transit
The Date it was paid into the trust account
The full information in the Details text box.
Then select Save to confirm the new cash in transit.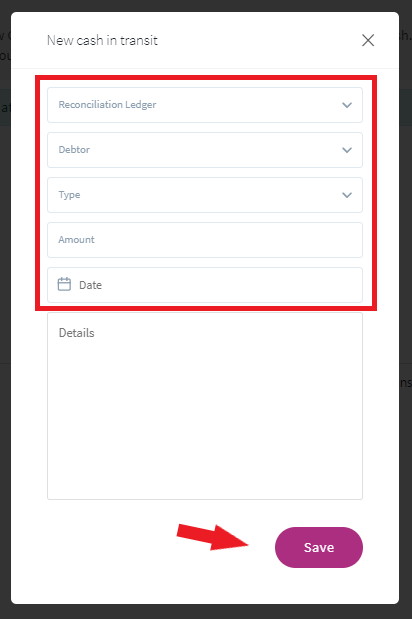 Repeat the above steps to record all cash in transit transactions.
Additionally, a summary of each cash-in-transit item will be displayed. The details can be viewed
by selecting show details.
Once all the cash in transit has been identified, click Continue to proceed to the next step.