Other Reserves
This is the Other Reserves page, details of additional/supplementary requirements should be entered here. They will not have an impact on reconciling your ledger to your lender's debtor control account.
To add an item to the list, click + Other Reserve.
A pop-up will appear asking you to enter in more information about the reserve.
Please ensure that the following fields are completed:
Reconciliation Ledger
Debtor
Name
Amount
Date (YYYY-MM-DD)
Please note, put £0.00 if there is nothing to report for this month
Once a value for each has been updated (including £0.00 if applicable) click Save.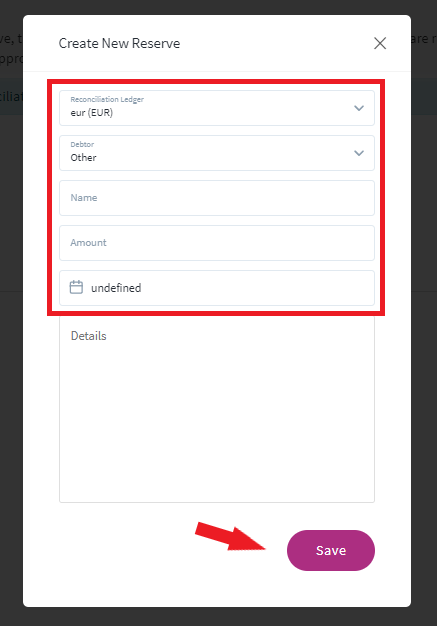 Repeat the above steps to add more other reserves.
Once all other reserves are added, click Save and Continue to proceed to the next step.