Using the DataShare journal entry transaction report, TeamMate Analytics allows you to evaluate transactions for fraudulent characteristics such as journal entries with round numbers, transactions ending in "999" or a journal entry with a zero value. 
To perform this audit test, first run a journal entry report from the DataShare portal.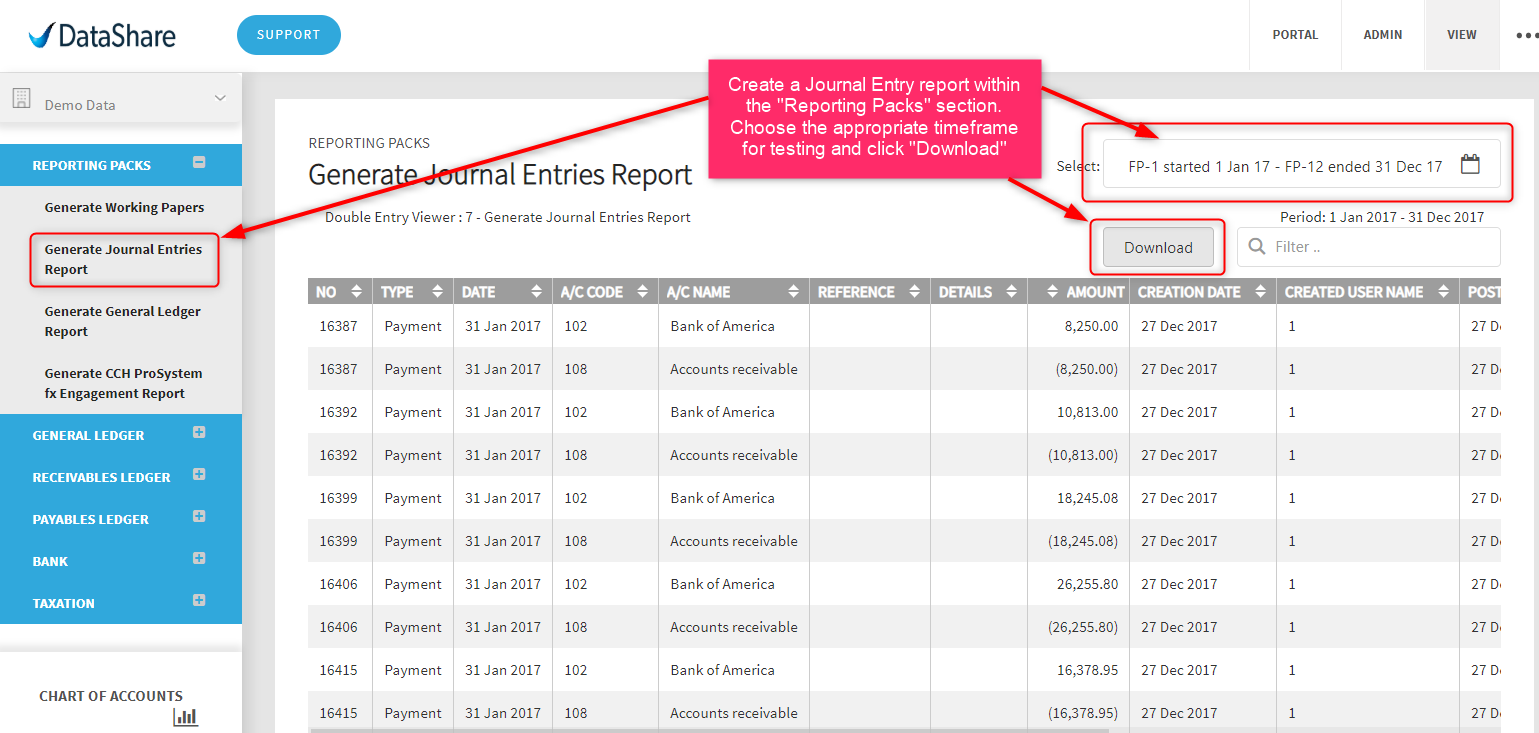 Next, you will need to delete the header from the journal entry excel spreadsheet to prepare the data for testing. 

Next, click on the "Numeric Analysis" within the TeamMate Analytics tab. Select the "Number Analysis" option and the following pop-up box will appear.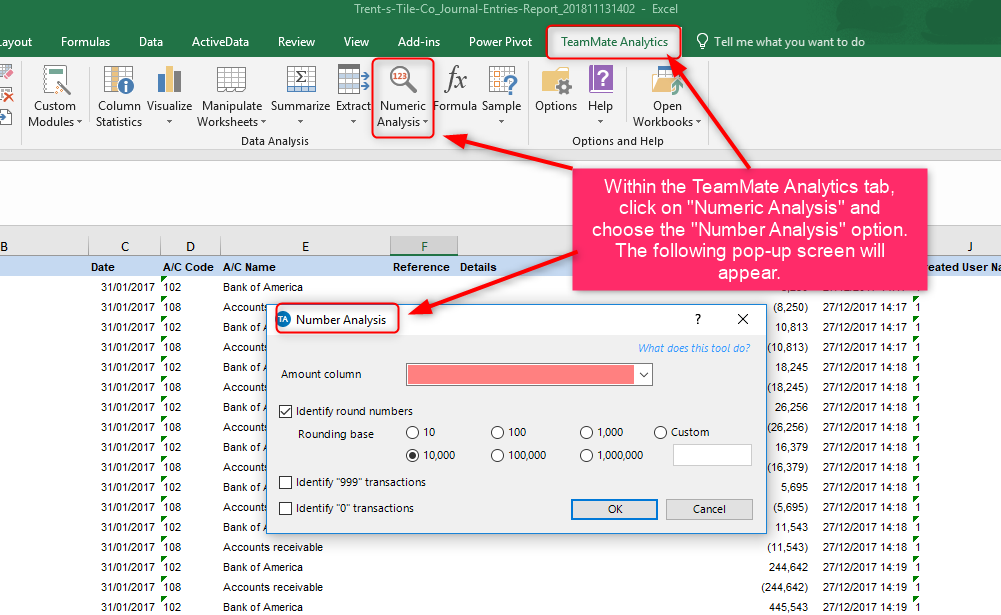 Within the Number Analysis pop-up box, select "Amount" for the amount column and then check the appropriate boxes that you would like to test. Note: you can change which number value you would like to run for the rounded number test. Click on "OK" and new tabs will be generated for each report selected. 

This is an example of the "Rounded Value" test. Notice it gives a listing of all journal entries that have the number rounded to the nearest 10,000.