Overview
If your accounting package fails to upload or you have an accounting package that requires you to send a backup of your accounting data, you can send a backup copy through the Validis engagement.
Before submitting the backup file, make sure that the file size does not exceed the file size limit of 1.5GB. If the backup file is over the 1.5GB limit, compress the file and submit the compressed file.
Click here for more information on how to Compressing Your Backup File.
Click here for more information about expected backup file formats for each accounting package.
Submitting a Backup File
To submit a backup click Menu at the top right of your screen and then select Settings > Submit Backup.
Select the engagement and the accounting package, and enter the username and password for the accounting package in order to access the data.
Once all the relevant information has been entered, click on Upload Backup.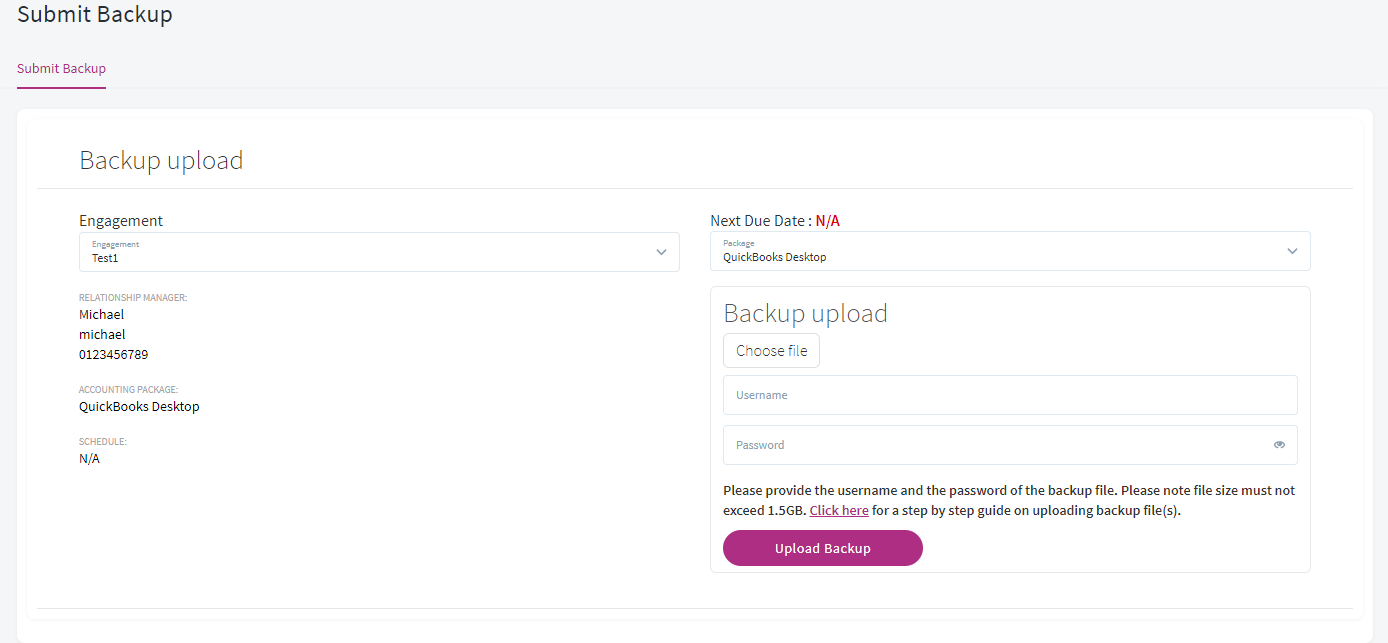 Once uploaded successfully, the file will be scanned for viruses and you will receive an email letting you know that the submission was successful.
In the event that the virus scan fails you will receive an email notification with instructions on how to proceed.