Quality Score is now available on the DataShare for customers that have added the functionality to their portal! 
The quality score can be accessed once a client (SME) has updated data to DataShare. To view the quality score report select the Engagement you would like to view, open their data through vReport, and select Quality Score on the left hand side.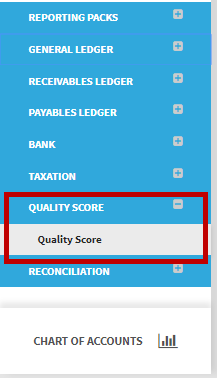 The quality score is a high level measure of the quality of the book-keeping in the accounting data extracted by DataShare. The quality score gives an indication of how consistent and reliable the data is. 
The quality score is compiled by first assigning a perfect score to the data uploaded. Twelve different individual tests are then performed. For each test a percentage penalty is applied if that test fails in some material way. After all the penalties are applied the final result determines what the overall quality score is, as one of the following:
   Excellent
   Good
   Satisfactory
   Poor
   Very Poor
The quality score is calculated for three financial years, the first being the period selected by the user within DataShare, and the other two being the previous two full financial years.
The score is displayed in a table that shows the overall quality score and the results for the twelve individual tests for the three financial years calculated.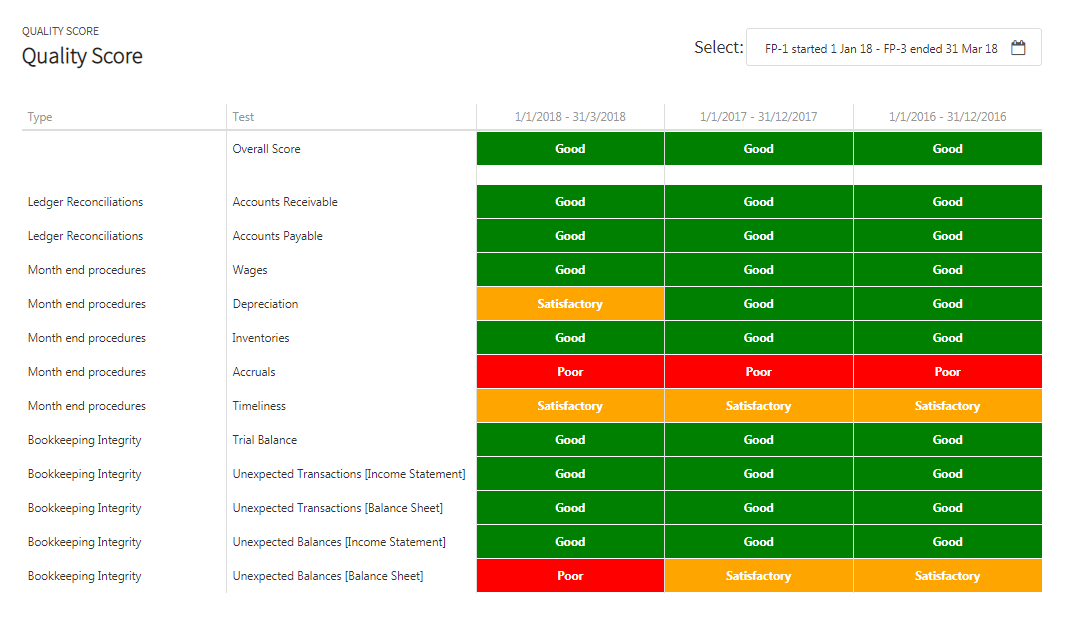 Please note that the quality score is not an audit certificate of the quality of the data or the financial health of a company.
For further details on the twelve tests that make up the quality score or to add quality score to your account please contact your Validis Account Manager.