DataShare has the ability to view both the Income Statement (detailed) and Balance Sheet (detailed) reports on a 12-month rolling basis.
To do this on either of the detailed reports, select the 'Select Type' as 'Period'.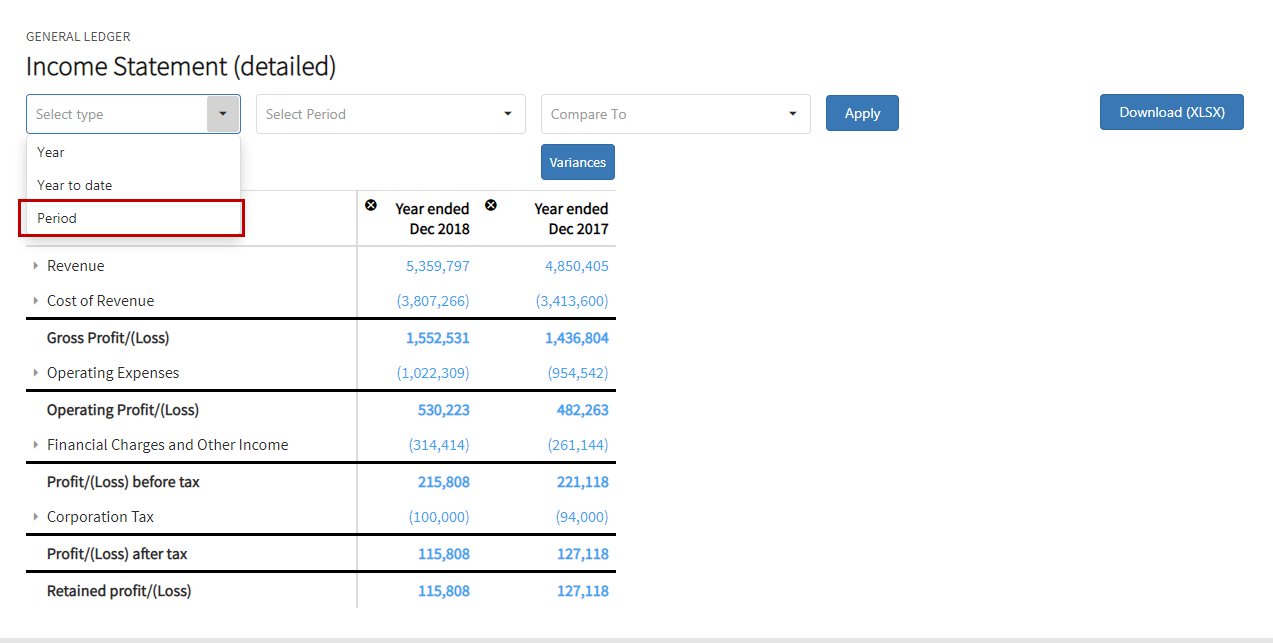 Then select the last month in the 12-month rolling period.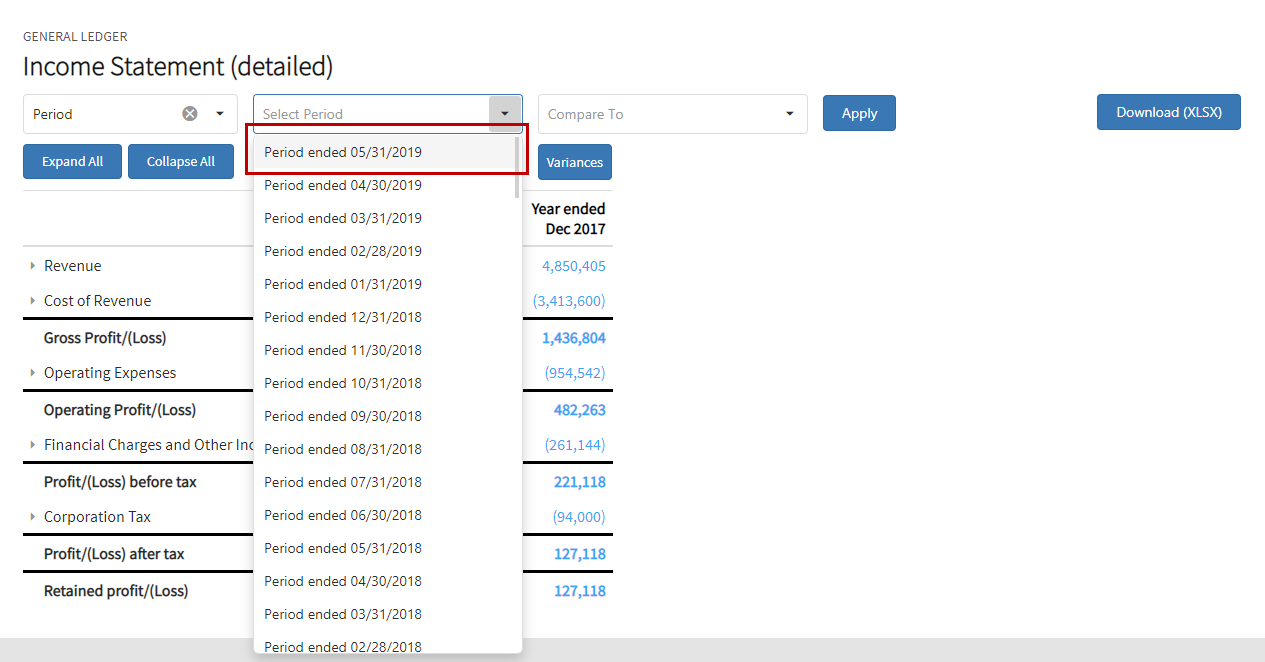 On the 'Compare To' dropdown select 'Previous 11' and click 'Apply'.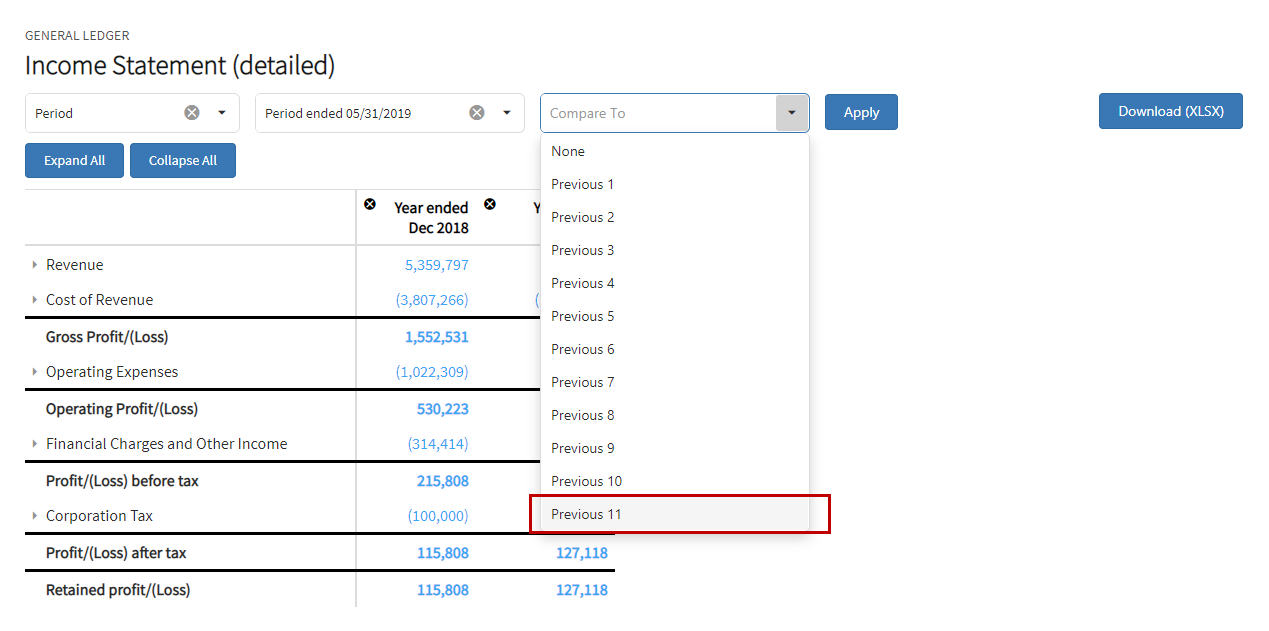 The 12-month period will populate the page in addition to the two the default periods that were already present on the page. To remove these default periods click the 'x' button on the respective period.