Invalid Request URI error when launching vClient
If presented with this error after launching vClient, please follow the below steps.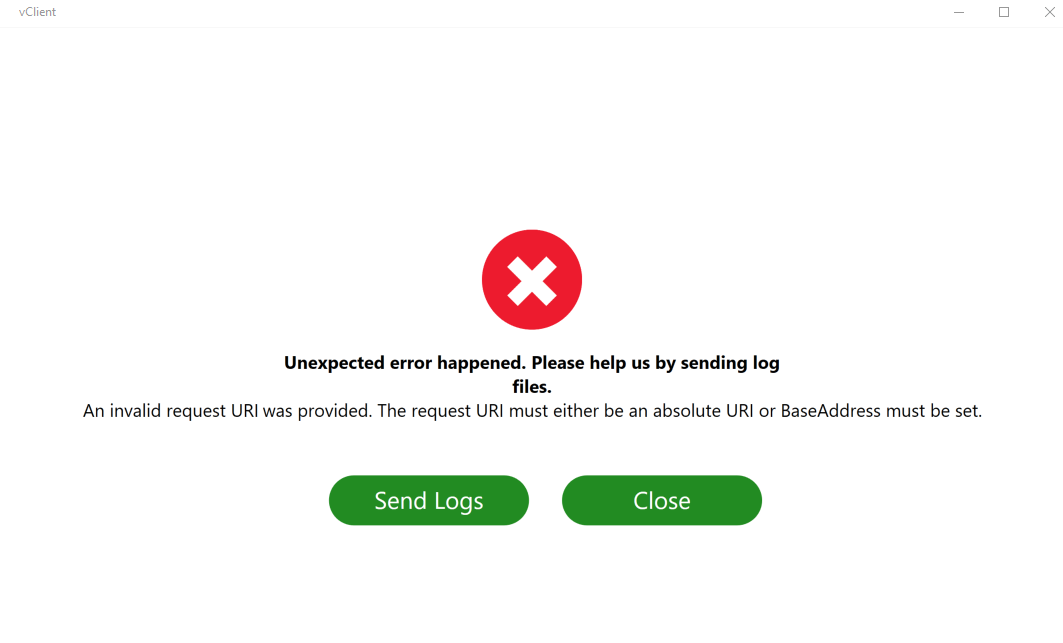 On the machine you are attempting the upload on, type %appdata% into the Windows search box to open the AppData folder.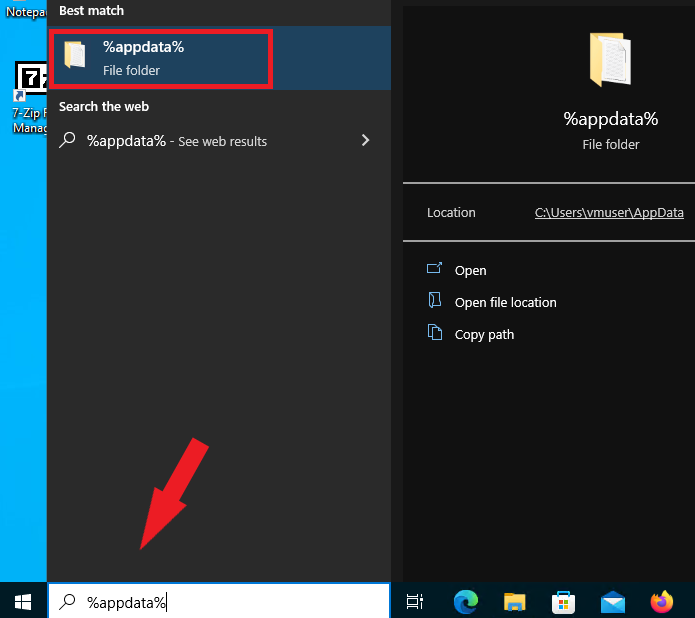 In your file system navigate to AppData > Local > Apps > 2.0.
Delete the folder indicated in the image below. The name of the folder will be different from the attached screenshot.
Once the folder is deleted, please attempt another upload.