Validis Connect for Sage Intacct
PLEASE ENSURE THE PREREQUISITES ARE IN PLACE BEFORE UPLOADING YOUR DATA.
Before attempting to upload your accounts using Validis Connect, please ensure the following:
You are online and connected to the internet.
You have a working Accounting Package and you are able to access the data you wish to upload within the Accounting Package.
This connector is released in Beta status. Beta release status means that the connector has been fully developed and meets all the Validis software and security standards. A Beta release has been developed against vendor-supplied test data, meeting the Validis standard of upload processing. It is released as a Beta as it still requires additional volumes of live data to meet the required standards of performance and data integrity.
It should be noted that any issues discovered with a connector released in the Beta state will not be managed within existing production SLAs. By its very nature, the Beta process may highlight issues that require further development. Consequently, production SLAs cannot be applied in the case of Beta releases.
Click here for more details on BETA releases.
To begin the upload process using Validis Connect you need to be logged in to the Validis portal.
From within the Validis portal choose the Engagement for which you wish to upload data.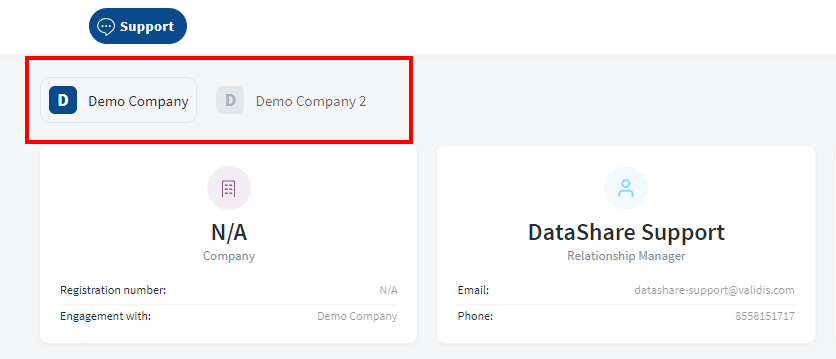 Once the appropriate engagement is selected, select Upload.

If enabled, you will select either Collateral or Full as the Upload Scope.
Choose the Accounting Package from the drop-down menu. You can type in the search bar to locate the Accounting Package quicker.
When the correct Accounting Package is selected click the Continue button.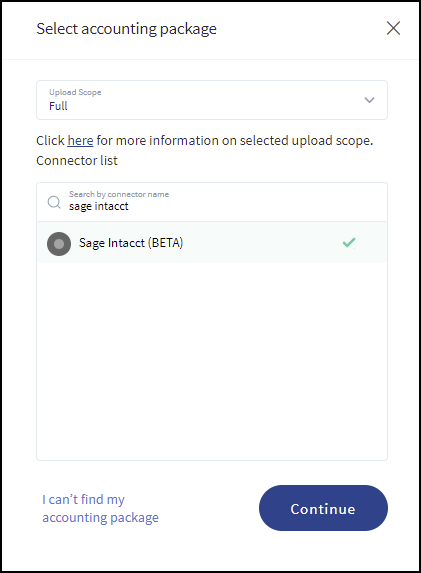 Click Download on the Download Validis Connect window.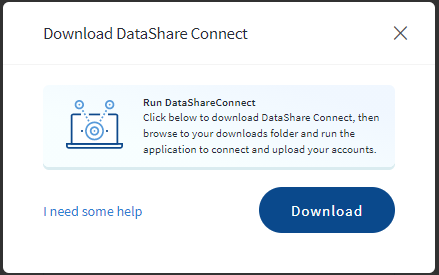 This will direct you to the Sage Intacct login page where you must enter your Company ID, Username, and Password that has been provided by Sage Intacct via email.
This email is provided when creating the Sage Intacct web user during the

pre-requisite setup.
This will

NOT be your personal Sage Intacct credentials.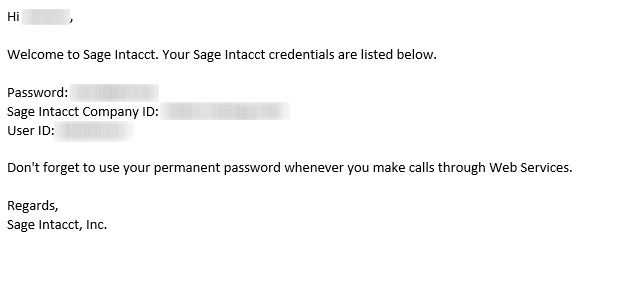 Click Submit.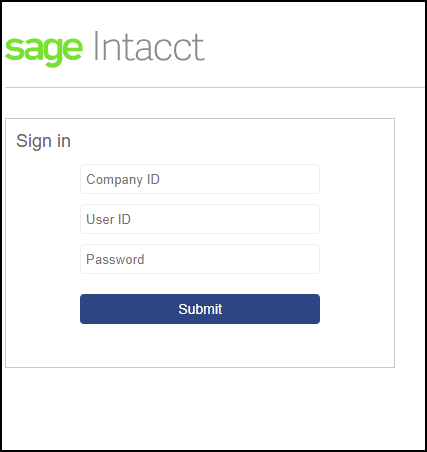 Your uploaded data is now being queued for processing in the Validis central system. You can switch off your desktop and disconnect from the network at this point if you wish.
You can view the progress of your upload in the Validis Portal (to see the current status you may need to refresh your browser). The status will change from Processing to Completed.