We released a new update to Validis connect which may trigger a message from windows defender.
To continue the upload click 'More info' then select 'Run anyway'.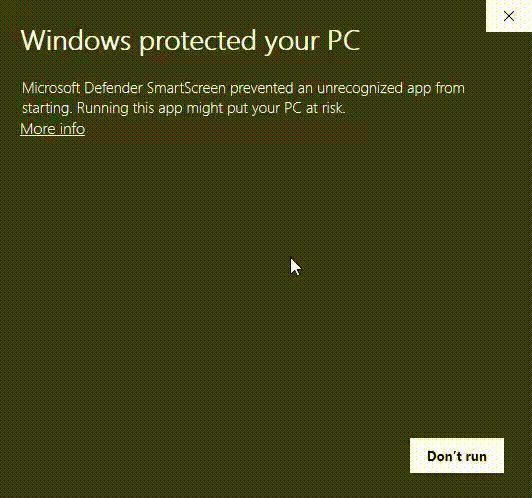 If you do not have the option to 'Run anyway' please follow the steps below:
Go to start menu and type

Windows Defender you will get Windows Defender Security Center
Select App & browser control. Just click on it.
Next find Check apps and files and change it from Block to Warn. Or Off if you really know what are you doing. But it is recommended to keep it at Warn.
That is it you will be able to click More info now and select Run Anyway option.