Editing the Support Button
If you are not satisfied with the default settings and if your user role permits, you can customise the support details that are shown when a user clicks on the Support button within the Validis Portal.

You can customise the contact details, the support message for raising an issue, logging an email, and telephone contacts.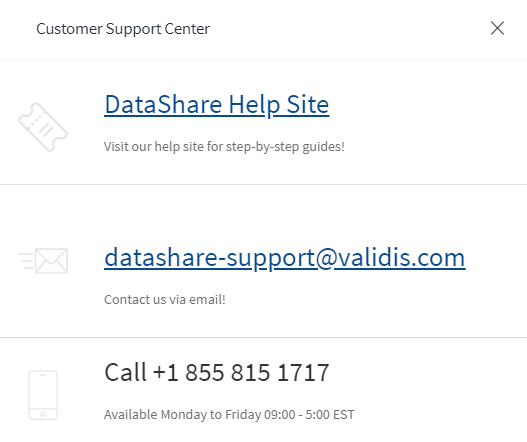 You will need to amend the options in all languages that you have available for your Validis Portal.
N.B. removing all placeholders within the Validis Help Site, contact email or telephone contacts will remove the prompt from appearing on the portal.
To begin making changes go to your user account settings and click on Settings.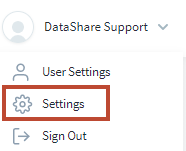 Under Portal Settings, go to the Support tab, to open the Support settings page.

Make your amendments as needed and click SAVE to confirm your changes. Your changes will be effective immediately for all users of your Validis Portal.
To avoid errors please ensure that 'http://' or 'https://' is added to the beginning of a URL entered in the 'Ticket Section URL' field
If either 'http://' or 'https://' is not added to the beginning of the URL Validis will:
Not detect that the address entered is a URL
Attempt to resolve the address locally by automatically adding the incomplete address to the end of your Validis portal's URL.