Invoices and Credit Notes in Transit
This step allows you to identify any Invoices and Credit Notes as In Transit.
Please ensure that credit notes and invoices in transit are uploaded before submission
To mark an invoice or credit note as In Transit, please select the corresponding box on the left side of the credit note.
You can use the Select All function to select all items in view as In Transit.

To add a comment to a Credit Note, select your Credit Note then click the icon in the Details column.

Once you have finished entering your comments, click Confirm to update the Invoice or Credit Note.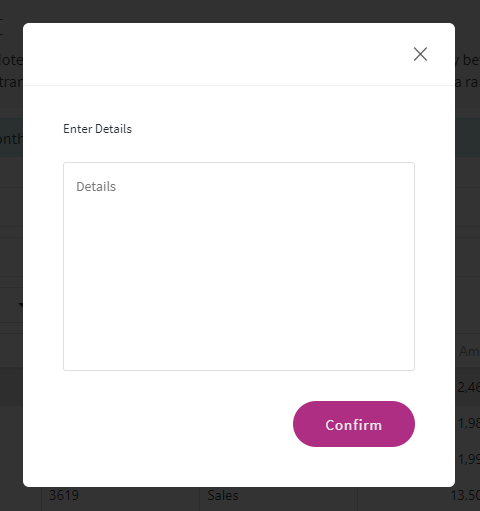 Once all items in transit have been identified, click Save and Continue to proceed to the next step.